"Greenery", Pantone's 2017 Color of the Year
---
Diane Boller, ASID
May 22nd, 2017
At the recent Hospitality Design Show, HD 2017, six new industry trends were easily recognized.  Every aisle of the huge trade show provided a source for one or more of these products.
1. THREE DIMENSIONAL WALLS & MATERIALS
Options in porcelain tile, wood or composition material, and in countless finishes.  One of my favorites is the elegant walnut panel shown below, one of 15 patterns offered by DuChateau.
Fabrics are becoming three-dimensional too, like the ones below from Momentum.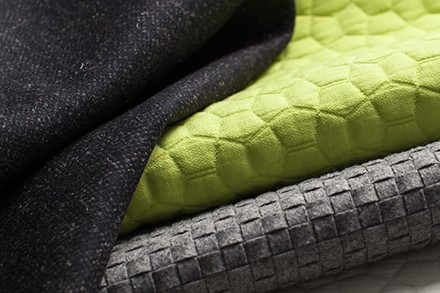 2. OUTDOOR FURNITURE
Apparently the great outdoors are becoming a living and entertaining space in all climates, as evidenced by the profusion of outdoor furniture.  Colorful, sculptural and contemporary styles dominated the show, like the hanging lounger from Kodama Zomes, an Oregon mfg.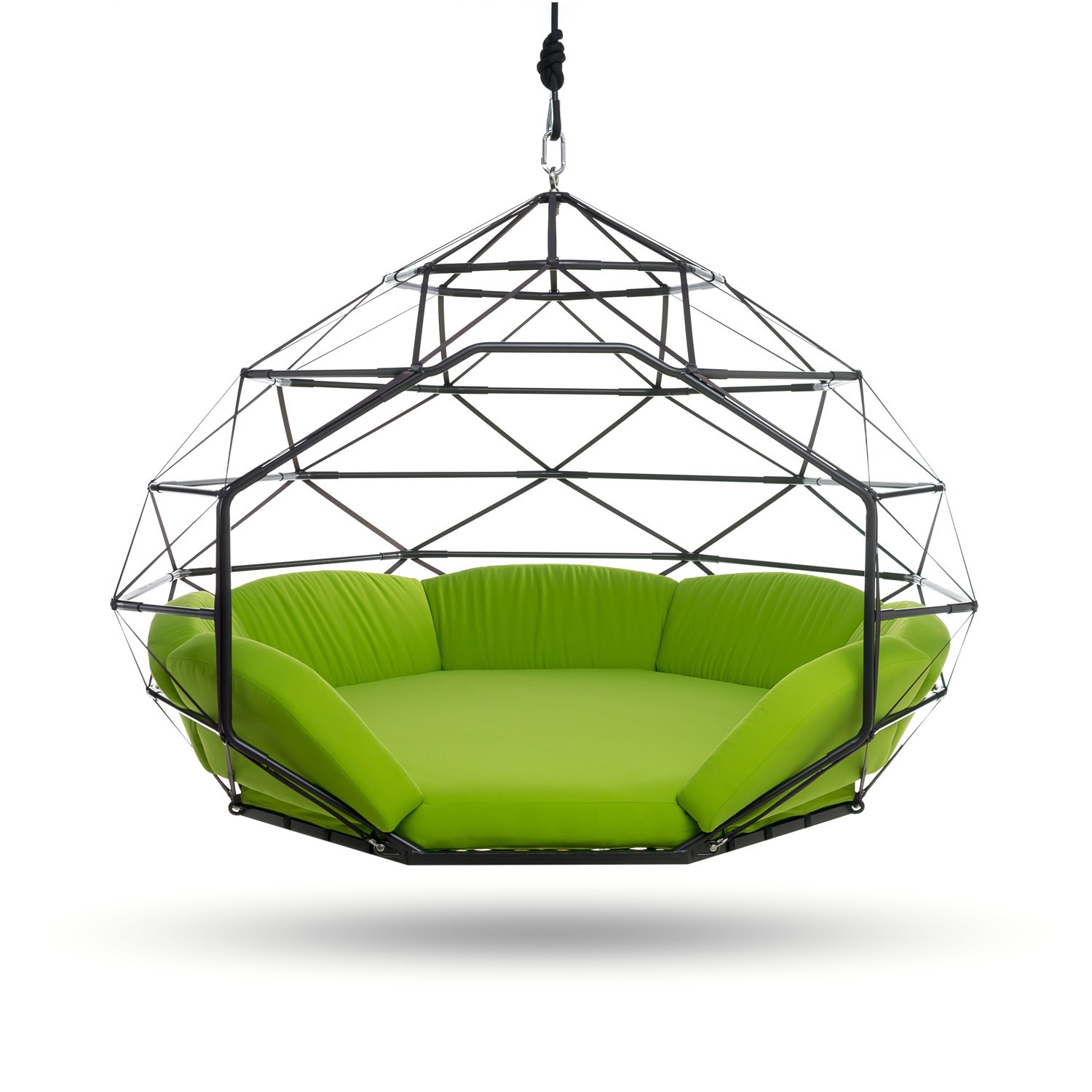 3. GREEN
Green in both the color and eco-friendly products.  The Pantone color of the year, "Greenery", is being used in everything from lip gloss to light fixtures.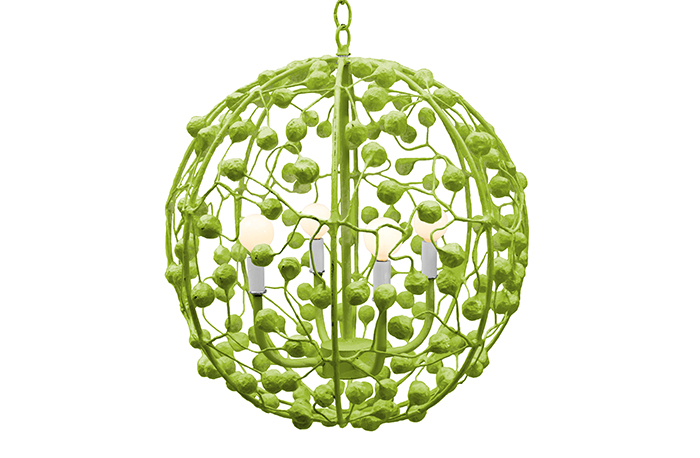 4. LIGHTWEIGHT & OPEN SEATING
Light-weight open seating, with seats and backs constructed of wire, rope, resin, and fabric or rattan-wrapped metal.  The chairs below are new introductions from Palacek.
5. LIGHTING
Mr. Edison is probably chuckling at the new oversized bulb fixtures that give a whimsical twist to his basic invention.  There are both indoor and outdoor versions of the style shown below by Aspen Brands.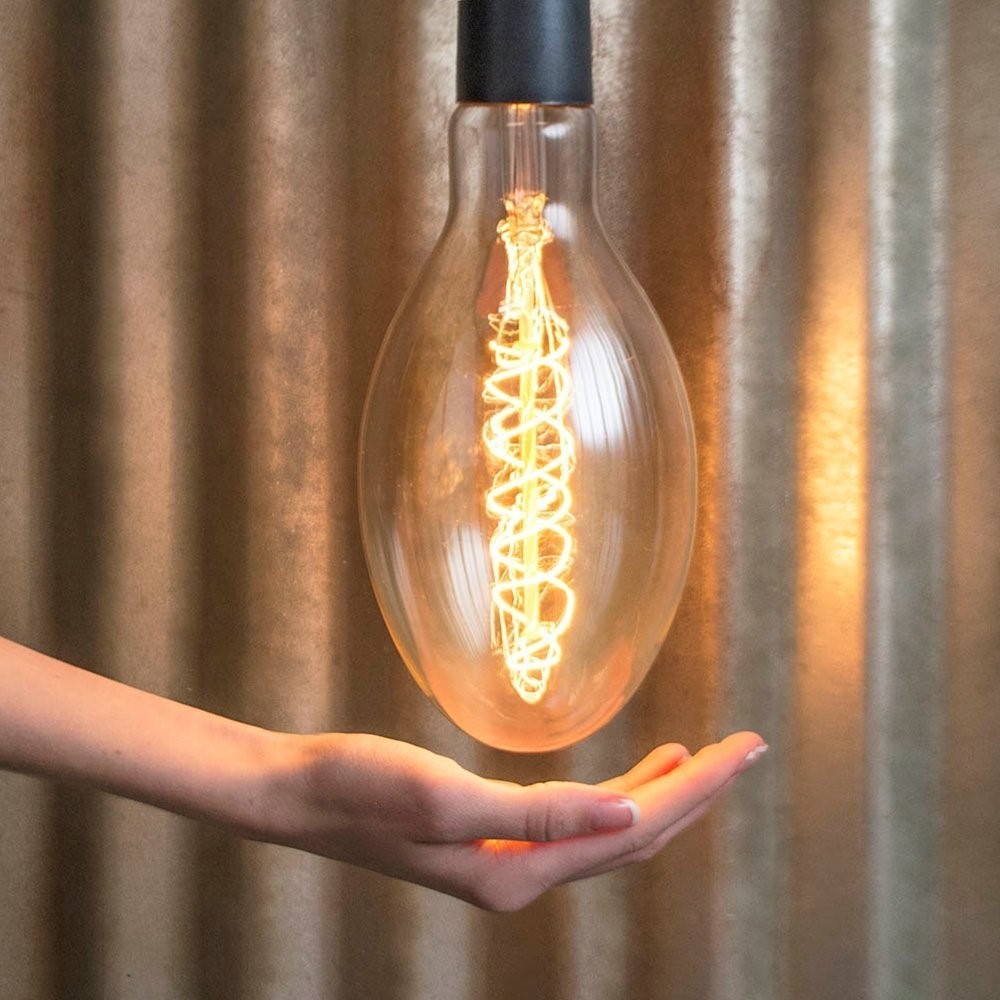 And Hinkley's orbital chandelier shown below is typical of many styles of open-weave metal fixtures with the over-scaled bulbs.
6. DIGITAL PRINTING
Custom fabrics and wallcoverings are now affordable with the advanced technology of digital printing.  Any image can be enlarged, reduced, re-colored or adapted for a variety of products.  A concept or motif can be used as a wall accent, repeated again on bedding or window treatments and even coffee mugs. These can be utilized to give a property a distinctive brand.  The wall image shown below is from Astek.
So, it seems there is something new under the sun.  We applaud our industry partners who continue to bring us innovative materials and products for fresh, new environments!